Abrahám Mathews 2951, Puerto Madryn, Chubut, Argentina
We invite you to be author of every corner, to contemplate each moment, to be surprised with all the details covered in history and to live your own patagonian experience.
The Boutique Hotel La Posada de Madryn of red brick covered with ivy is located just 4 blocks from the sea and 20 blocks from the city center, being able to enjoy tours with panoramic views of the coast to one side and the steppe to the other.
Through the residential area where it is located, its immense park enjoys an open sky receiving each sunset to the delight of visitors.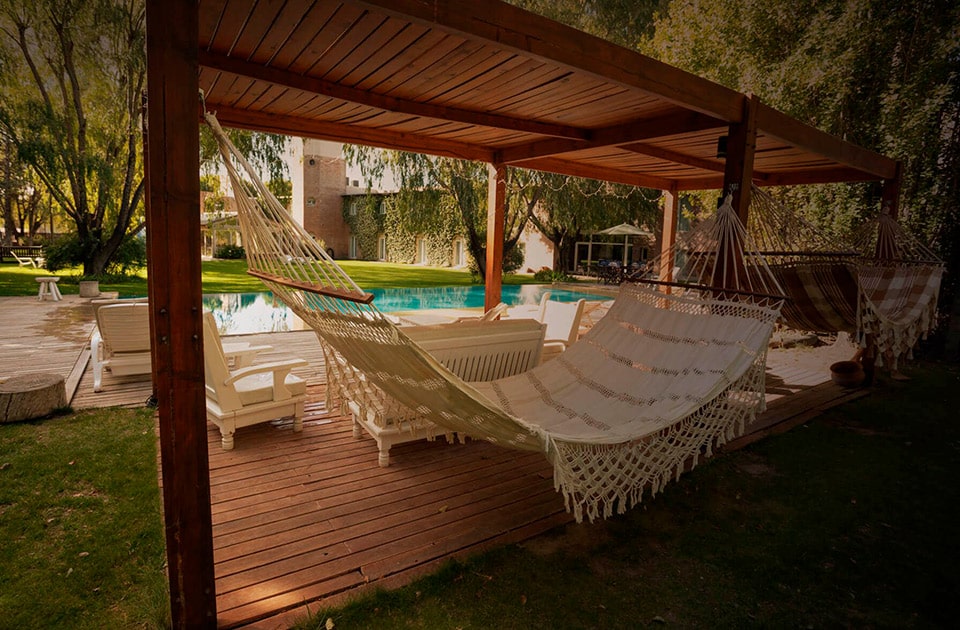 REST BETWEEN LIGHTHOUSES, PONCHOS AND HORSE BLANKETS
The minimalist decoration recreates stories through a great selection of art which illustrates the lighthouses in the magnitude of Patagonia. The paintings were created by the plastic artist Maria Laura Bretoz who wishes that "whoever contemplates them discovers their own history".
The comfortable bedrooms invite you to rest between valuable ponchos and horse blankets handcrafted with sheep wool and goat llama. The woven generates a crossing of productions which travel from south to northern Argentina, going through 100 years of history.